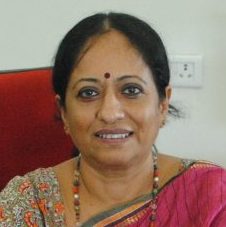 Smt Elizabeth Koshy, Director, Chaitanya
Message from Founder Director
My dear Students, Parents and Teachers, and all those interested in making the world a better place,
Education at Chaitanya is all about learning with understanding. Chaitanya aims to inculcate values and principles associated with Satya, Seva, Sahas and the Sree Vidya Niketan Trust's policy of Giving back to Society.
I request parents and teachers to collaborate with us to nurture and support these endeavours.