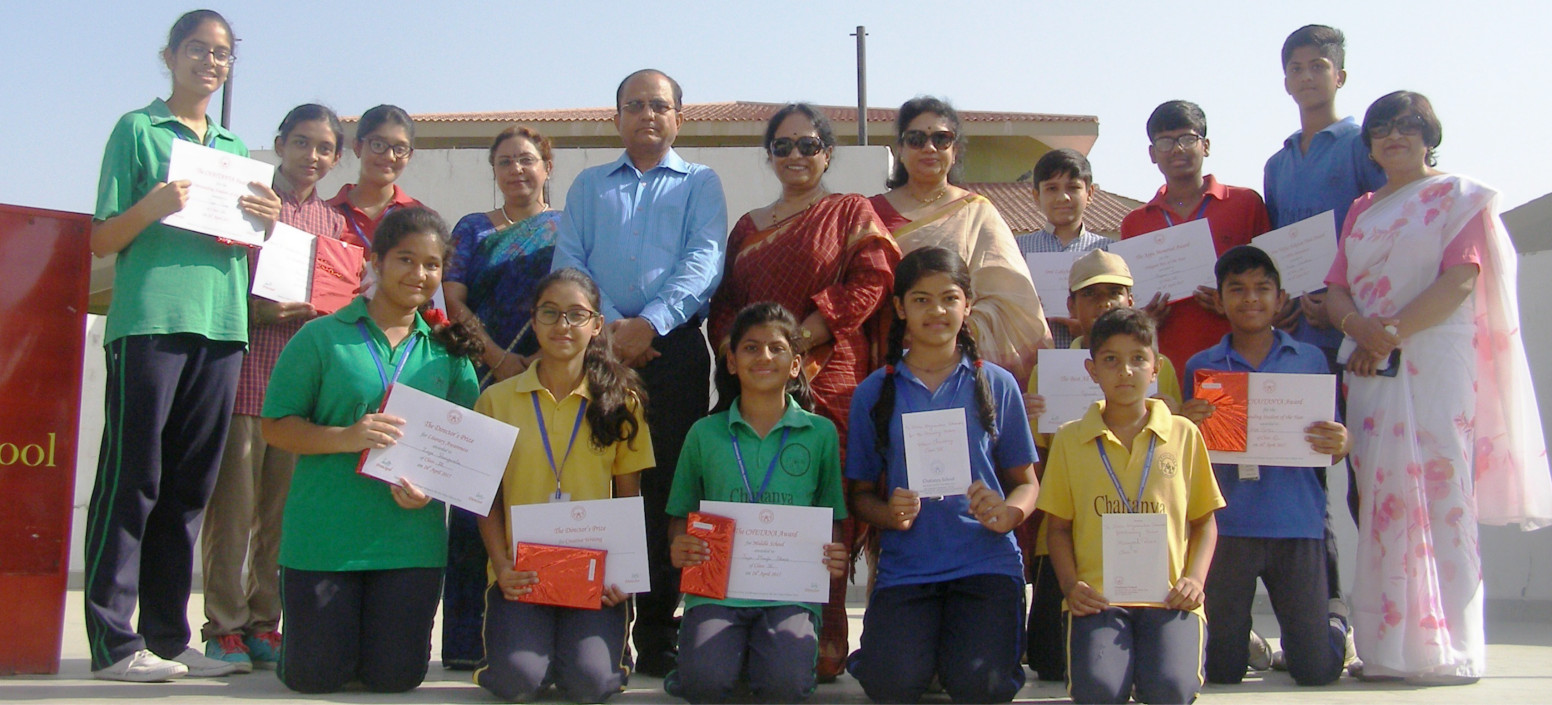 Chaitanya Khoj-2017- Interschool Quiz held on 29th November
Chaitanya School conducted its Interschool Quiz Contest at Gandhinagar Town Hall on 29th November 2017 for students of classes IX -XI.
This unique initiative by the School aims to enhance general awareness among students and scrutinize their learning on a competitive
platform. Director Chaitanya School, Ms Elizabeth Koshy emphasizes to say, " We aim to ignite the desire and quest for learning in
Gen Next . We also want to place Gandhinagar on this map of quest and inquisitiveness".
This year Chaitanya Khoj comprised of familiar & new rounds, namely, 'Spot-the-Spot: Know your Bhoogol ', Audio-Visual, Current Affairs, Sports, Epic,
History & Mythology, Science, Maths & Technology, Spell Bee & Rapid Fire. Students contested for the Appa Memorial Rolling Trophy launched by Author
and Educationist Dr Indira Nityanandam in memory of her father. Students of Classes IX-XI from 20 prominent schools of Gandhinagar and Ahmedabad
participated in the preliminary written quiz. The qualifying teams who vied for the coveted Appa Memorial Trophy were Airport School, Hillwoods,
Divine Child International & Chaitanya School. The WINNING TEAM WAS CHAITANYA SCHOOL while Divine Child International bagged the Runners- up trophy.
The event was graced by Smt Sumitra Raghavan, Educationist and the Rolling Trophy was given by Dr Indira Nityanandam in presence of Trustees
and Advisors of the Sree Vidya Niketan Trust(SVNT) which manages Chaitanya School.