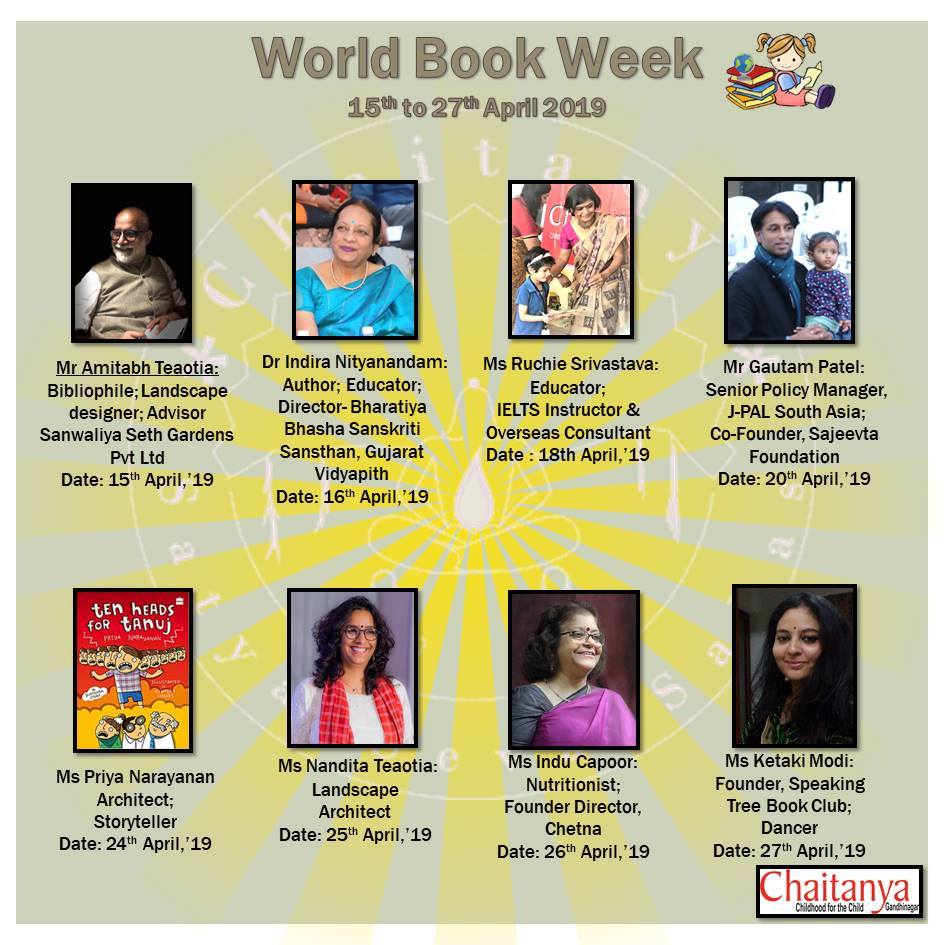 Chaitanya celebrates WORLD BOOK WEEK
It was a Lit fest for the whole week at Chaitanya culminating in the celebration of World Book Day (WBD). Chaitanya School is privileged to house the Smt Padma Motwani Library a state of the art, modern library on its premises. The PM Library was the hub of many innovative literary activities.
It was promising to see the whole-hearted participation of students and staff in the literary presentations and role plays conducted at the school. Books of different genres, from science fiction, drama and mystery to books made into movies were read and displayed with a critical appreciation prepared by students. The primary school enacted story book characters, from old favourites Cinderella, Robin Hood and Maharana Pratap to the contemporary Harry Potter, Jack Sparrow and others. Reading and listening to literary works by teachers and students generated considerable interest as the Event was organised with the objective to create a love for books and reading. 
Chaitanya School Gandhinagar is at the forefront of all literary activities. The students are exposed to luminaries in the field of education and persons with an interest in quality education. The Sree Vidya Niketan Trust is to be lauded for ensuring that Chaitanya produces students who are aware of the world around them.

Mr Amitabh Teaotia, patron of the Smt Padma Motwani Memorial Library at Chaitanya talking to our Senior Students. Trustee of Chaitanya School, he is an ardent lover of books and advocate of reading. He is the proud owner of an eclectic collection of books, the envy of any bibliophile. A landscape designer, he is a man of many parts. When he is not designing gardens, he is playing golf or dabbling with learning Urdu, or playing with his 9 dogs.

Dr Indira Nityanandam is a familiar and much-loved face at Chaitanya. Author, translator, educator par excellence, having retired as Principal of SR Mehta Arts College, Visiting faculty at IIMA and EDI, Trustee Chaitanya School and now Director of Bharatiya Bhasha Sanskriti Sansthan, Gujarat Vidyapeeth. Her entitlement to being one of our guests of honour at the World Book Week is huge. We are privileged to have her once again grace our portals. She will explain the allure of Poetry to our students, and make them aware of the transformative power of rhyme and rhythm in her inimitable voice, which enchants all listeners.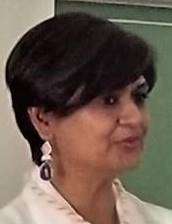 Ms Ruchi Srivastava, is an experienced primary school educator who understands the importance of concept teaching to the young ones. Tomorrow she will regale the students of Classes 4 & 5 with stories on the celestial bodies and constellations with interesting tit bits about our heavenly bodies.

Mr Gautam Patel works as a Senior Policy Manager at J-PAL South Asia (The Abdul Latif Jameel Poverty Action Lab). He is a Co-Founder Sajeevta Foundation, a not-for-profit company mentoring and supporting children of low-income families to succeed in learning. He has also worked as an Officer on Special Duty for the Government of Gujarat, and before this for the Government of Rajasthan. He has also worked for the Government in the UK as a District Education Manager, for Oxfordshire County Council, and worked in the evenings at a local Youth Centre with vulnerable young people. He graduated from London School of Economics and Political Science in 2007 with a Master's of Development Management and a concentration in India's development, history, and politics. He also holds a Master's in Molecular and Cellular Biochemistry from Oxford University (2003).

Ms Priya Narayanan is a poet and children's author based in Ahmedabad, India. When not practising and teaching design, she likes to read, travel solo and conjure stories over many cups of coffee and chocolate-chip ice cream. Her published books for children include - The Moon wants to be Spotless White, When Grandma Climbed the Magic Ladder and Ten Heads for Tanuj, which recently won the Best Book Award for 7-8 year olds at the Peek-a-Book Children's Literature Festival.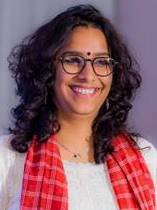 Ms Nandita Teaotia is an environment conservationist. She has learnt precision-driven business strategies through the multiple management programs at the Cambridge Judge Business School and IIM, Bangalore. Armed with a Masters in Landscape Architecture from Writtle School of design in England she now manages one of India's premium landscape design and development firms. With her entrepreneurial flair, she focuses on scaling up her landscaping firm while setting up a number of auxiliary businesses. Along with her brother, she is a Director at LPHC Pvt. Ltd. that manages Truefitt and Hill, Ahmedabad and Jaipur, a cult name in men's luxury grooming internationally. She loves to travel and is an avid reader who ensures that a busy schedule does not stop her from turning the pages of a good book. She is a patron of the Smt Padma Motwani Memorial Library at Chaitanya School, Lekawada.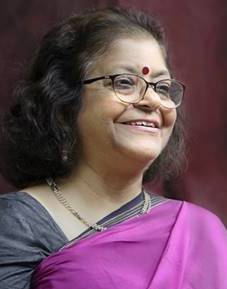 A nutritionist and the Founder Director of Centre for Health, Education, Training and Nutrition Awareness (CHETNA), an organization whose activities were initiated in 1980. Based in Ahmedabad, Gujarat, India, CHETNA is recognized as a leading resource organization particularly in the area of Gender, Nutrition, Health and well being at the State, National and International level. She will talk about "Leadership"to our aspiring youngsters, both boys and girls at Chaitanya.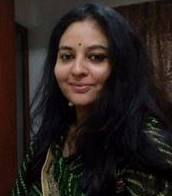 Ms Ketki Rohit Modi has recieved her master's degree In English literature. Another feather in her cap. In 1989 , she recieved the most prestigious award in Mumbai, SHRINGAR MANI, by Hema Malini and Vayjanti Mala for Bharatnatyam performance. She is trained in a institute of great seat of learning arts called Darpana academy for performing arts lead by Late. Shrimati Mrinalini Sarabhai. Through dancing she developed a mystical connection with arts, nature, reading (ancient literature and mythology) and various art forms. She is the founder of THE SPEAKING TREE BOOK CLUB. Like minded people congregate once a month on a pre decided date and a book to provide the community to bounce ideas, pitch stories,discuss big plots, deep characters ,wild humour , book reviews and insight of regular readers with riveting discussions. Feels highly honored to be connected to Chaitanya School Gandhinagar . For meaningful concersations and bring spark and enthusiasm for leaning with this wonderful institution.